Davidoff Hutcher & Citron LLP (DHC), a premiere New York commercial law firm, has announced that Jennifer V. Abelaj has joined the firm as Senior Counsel in the Trusts and Estates practice group.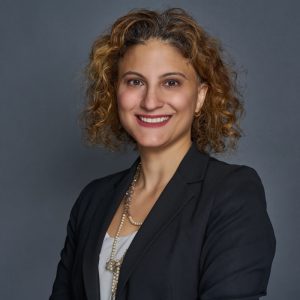 Ms. Abelaj's practice will focus on estate planning and administration, not-for-profit organizations and charitable planning, and gift and generation-skipping transfer tax planning.
Ms. Abelaj earned her law degree from St. John's University School of Law and is admitted to practice in the states of New York and New Jersey. Ms. Abelaj who is also a certified public accountant, joins DHC from Katsky Korins, LLP and will be based out of the Manhattan office.
Ms. Abelaj is from Bergen County, NJ and currently lives in Upper Manhattan.
"We are very excited for the unique expertise that Jennifer Abelaj brings to the firm," said Jeffrey Citron, co-managing partner of the firm. "Davidoff, Hutcher and Citron has been expanding this practice area specialty and having someone with her legal, accounting and complex trusts and estates experience fits perfectly with our existing team."
"My experience as a CPA has taught me that the complexity of an estate is not determined only by its value but by a host of other important factors," said Ms. Abelaj.
Ms. Abelaj has successfully represented clients in full and limited-scope tax audits and has experience communicating with the IRS and state authorities for estate tax audits of varying complexity.
Additionally, as part of her active, non-profit client-representation practice, Ms. Abelaj has led the formation of public charities and private foundations.
Davidoff, Hutcher & Citron LLP is a full-service law and government relations firm with 60 lawyers and offices in Manhattan, Albany, Long Island and Washington, D.C. Its clientele includes Fortune 500 companies, entrepreneurs, financial institutions, intellectual property owners, major real estate owners and developers, health industry leaders and companies and executives in the fashion industry.
To read more, click here.