DHC IN THE NEWS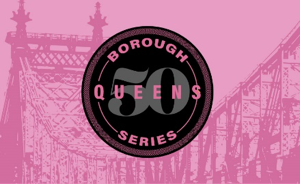 Sean Crowley featured in City & State's "Queens Borough 50"
Congratulations to Partner Sean Crowley for being named to City & State's "Queens Borough 50" list. The list highlighted organizers, activists, and business leaders who wield great influence and impact in Queens. Joining Sean on the list was Anne Marie Anzalone, the chief of staff to Rep. Joe Crowley. Read the full list of honorees here.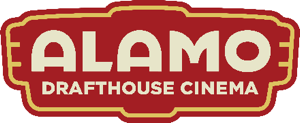 Alamo Drafthouse Cinemas opens door to first NYC location
Alamo Drafthouse Cinemas has officially opened their first NYC location at the City Point complex in Downtown Brooklyn. They're known for its strict no talking or texting policy, and have revolutionized the hybrid restaurant/movie experience while being widely regarded as the best theater for movie lovers. DHC's Alexander Victor was responsible for obtaining the liquor license for Alamo Drafthouse Brooklyn, and he has been advising the company on various alcoholic beverage matters and the special considerations for movie theaters since its first NY location in Yonkers.  Read more about the new location, as reported by The New York Times, here.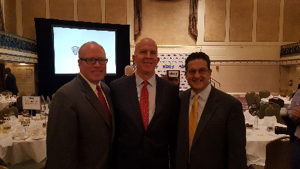 Sean Crowley and Charles Capetanakis attend NYPD Commissioner's first major policy address
DHC's Sean Crowley and Charles Capetanakis joined James O'Neill, Commissioner of the NYPD, at the ABNY Breakfast at the Roosevelt Hotel. Commissioner O'Neill discussed his efforts to grow the relationship between the community and police force through the proposed community outreach campaign as well a steady decrease of crime in NYC. Read The New York Times' coverage on O'Neill's speech here.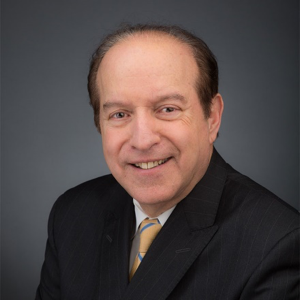 Fashion Committee at NYU Law hosts Charles Klein
The Fashion Committee at NYU Law hosted Charles Klein, DHC Partner and Head of the firm's fashion law practice. As an NYU Law alum, Charles has spent much of his career representing clients ranging from start-ups to major brand owners in the fashion industry, as well as publishing several works related to fashion. Learn more about this event and Mr. Klein's work, here.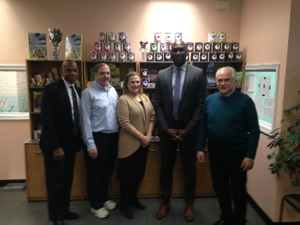 Madelaine Chocolate's Recovery from Hurricane Sandy
DHC client Madelaine Chocolate Co. was severely damaged by Hurricane Sandy. On the anniversary of the superstorm, Small Business Services Commissioner, Gregg Bishop and Joseph Edwards of Congressman Meeks, toured the facilities and met with workers and management. Madelaine now has 200 staff back at work and as each new piece of equipment comes on line, more people will be hired and even more people will get to eat chocolate. Read more about how the city helped Madelaine obtain a major grant, SBA loan, and tax credits to purchase and repair equipment and get the company up and running here. If you have any following questions, contact our Co-Managing Partner, Jeffrey Citron at cit@dhclegal.com
---
DHC AROUND THE TOWN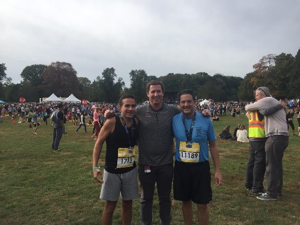 Charles Capetanakis and Steve Spanolios run Rock 'N' Roll Half Marathon
On Saturday October 8th, the Competitor Group, Inc. held its Second Annual Brooklyn Rock 'N' Roll Half-Marathon sponsored by Synchrony Financial. As the Competitor Group's New York Government Relations Counsel, DHC assisted the Competitor Group to promote the Marathon. DHC's Charles Capetanakis and Steve Spanolios were two of the 17,500 that participated in the race, along with the Competitor Group's President Josh Furlow. Read more about the Marathon here.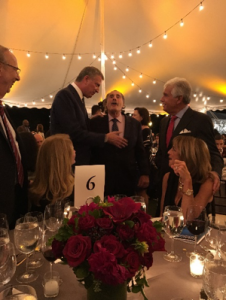 DHC Partners attend Gracie Mansion Conservancy Benefit Dinner
Mayor Bill de Blasio and First Lady Chirlane McCray hosted a dinner to benefit the Gracie Mansion Conservancy. Sid Davidoff and Jeff Citron attended the annual fundraiser with over 200 guests to help raise money for the conservancy, which was established to preserve, maintain, and enhance Gracie Mansion. "The Conservancy's mission is to raise funds to restore the historic surrounding, landscapes and gardens, and provide educational services, including publications and tours." Find out how you can donate to the conservancy here.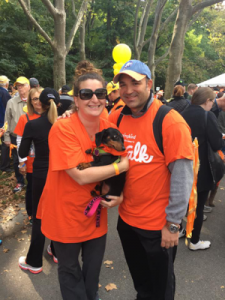 Nicole Weingartner puts best foot forward for Caringkind Alzheimer's Walk  
DHC's Nicole Weingartner was joined by husband Jason Weingartner, Executive Director of New York Republication State Committee, at the annual Caringkind Alzheimer's Walk. The event aims to increase awareness and raise funds to support the 265,000 New Yorkers living with an Alzheimer's or dementia diagnosis in NYC, as well as those who care for and support them. Friends, family, caregivers, sponsors, volunteers, and community leaders all gathered together at Riverside Park for a day full of remembrance, promise, and hope. Read more about Caringkind here.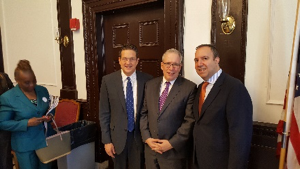 Charles Capetanakis attends Italian Community Breakfast  
DHC's Charles Capetanakis joined NYC Comptroller Scott M. Stringer for the Italian Community Breakfast, honoring Mary Sansone, Founder of The Sansone Foundation, and Carlo A. Scissura, President and CEO of Brooklyn Chamber of Commerce.
---
NEWS YOU CAN USE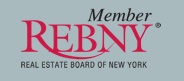 New 421-a Legislation Announcement
On November 10th, the Real Estate Board of New York and construction worker unions struck a deal which will extend the 421-a development tax incentives, which expired in January amid a dispute over construction wages. The agreement resulted in a standard construction worker wage and benefit package for new residential construction in parts of Manhattan and the outer boroughs. As a result of DHC's ongoing involvement with housing and development issues in New York, we continue to be well positioned to provide our clients with information and advice concerning real estate issues in NY. Additional details are available here.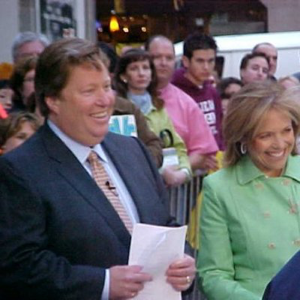 Taxicab Service Association Names David Pollack New President
DHC would like to congratulate David Pollack on succeeding his father as the new president of the Taxicab Service Association, a long term client of the firm. DHC's Arthur Goldstein serves as TSA's counsel. Read the official announcement here.

The Office of City Clerk to Hold Public Hearing on New York City's Lobbying Law
On November 17th, The Office of the City Clerk will be holding a public hearing as they propose to amend chapter 1 of title 51 of the Rules of the City of New York ("RCNY") to add a provision allowing a Principal Officer to designate a person to certify filings and reports required by the lobbying law and clarify the method and the deadline for the submission of amnesty applications. Get more details about the hearing here.
DHC Federal Regulation
DHC believes organizations may greatly benefit from establishing a government relations presence in Washington, DC, in 2017, to allow them to better interact with Congress, Cabinet Officials, and Regulatory Agencies when issues arise. At the start of the new year, a new Congress will have sworn in, and there will be new legislation, regulations, public policy, and business to government (BtoG) contracts that companies should be aware of. To learn more how DHC can help prepare strategy early on, please contact Jonathan McCollum, Director Federal of Government Relations Group, at jim@dhclegal.com.
---
WELCOME
Congratulations to DHC's Alexander Victor and Saul L. Victor
DHC is pleased to announce Alexander Victor has joined DHC as Senior Counsel, where he will focus his practice on transactional, operational, and regulatory matters affecting the hospitality industry. He represents the owners, operators, and developers of a wide range of businesses, including restaurants, hotels, theaters, wine stores, and other nightlife establishments. Saul L. Victor, widely known throughout New York as one of the preeminent hospitality attorneys, also brings over 30 years of experience handling complex real estate and commercial matters. Prior to joining DHC, Alexander and Saul practiced at Victor & Bernstein, P.C.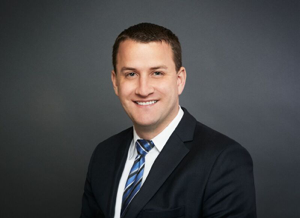 Michael Katz Joins DHC's Commercial Litigation Group
DHC is excited to welcome Michael Katz to DHC's Commercial Litigation Group as a Litigation Associate. Michael will be based in DHC's Manhattan office. He has over eight years of experience in complex commercial, securities, commodities, derivative, professional liability, and residential mortgage-backed securities litigation.  Prior to his position at DHC, Michael was a litigation associate at the law firm of Winston & Strawn LLP.  A Long Island native, Michael received his Bachelor of Science from the University of Maryland and his Juris Doctor from Hofstra School of Law.
---
MEET DHC
Sid Davidoff
Founder, Chair of DHC's Administrative Law and Government Relations groups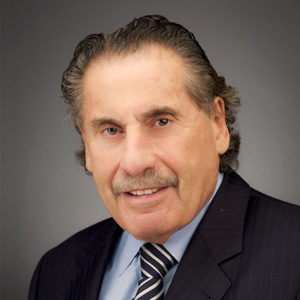 Sid Davidoff Founder, Chair of DHC's Administrative Law and Government Relations groups
Where do you call home?
Manhattan
First Read in the morning?
NY Daily News, New York Post, New York Times
Why Law?
It never occurred to me to pursue any other career. It is a natural fit for me.
Favorite Escape?
My condo in Punta Cana, Dominican Republic.
Who in law or politics do you admire?
Mayor John Lindsay