Davidoff Hutcher & Citron LLP January Newsletter
DHC IN THE NEWS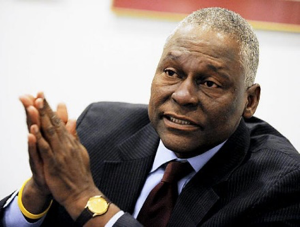 DHC Welcomes Former Assemblyman Keith L.T. Wright
DHC is proud to announce that former New York State Assemblyman Keith L.T. Wright has joined the firm's Government Relations group. During his prolific 23-year career in the Assembly, Mr. Wright chaired such Committees as Housing, Election Law, Social Services and Labor. He brings a wealth of experience to DHC and will immediately take on a leadership role in the firm's State and City lobbying efforts. See the official announcement as reported by POLITICO.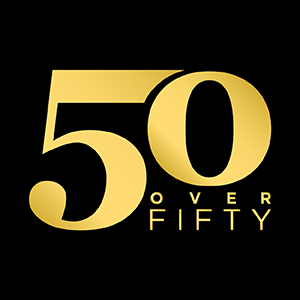 Jeffrey Citron named to City's & State's 50 Over 50
Congratulations to DHC Co-Managing Partner Jeffrey Citron on being named to City & State's 50 Over 50 list! The list honors some of the most distinguished public servants in New York City who have committed decades of their lives to making the city a better place. Check out the full list of nominees here.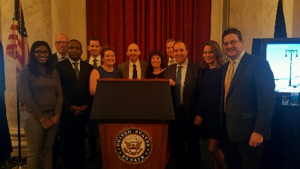 Andrew Hoan officially named President and CEO of the Brooklyn Chamber of Commerce 
DHC's client, The Brooklyn Chamber of Commerce, held its annual winter gala on December 15 to celebrate and honor individuals who contributed to the economic development of Brooklyn and gave a warm welcome to the new President and CEO, Andrew Hoan. Read more about the event, as reported by the Brooklyn Daily Eagle.speech here.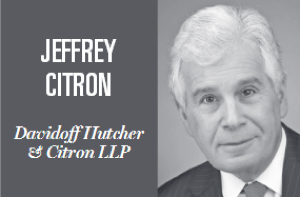 Jeffrey Citron featured in Long Island Business News' "Who's Who"
Long Island Business News released its "Who's Who in Commercial & Residential Real Estate Law," featuring DHC's Co-Managing Partner Jeffrey Citron. LIBN highlighted his extensive experience in real estate and general commercial practice for more than 25 years, as well as his responsibilities for the firm's administrative and management functions.

---
DHC AROUND THE TOWN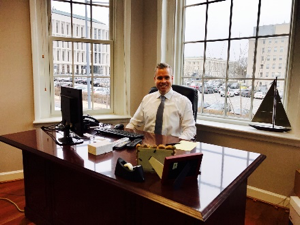 DHC Opens New Office in Washington, D.C.

DHC moved its office in Washington, D.C., and is now located at 201 Massachusetts Avenue N.E., Suite C5. The office is headed up by Jonathan McCollum, who is the Director of Government Relations and runs the Federal Lobbying Group. Working with Jonathan are Jake Roach and Stephen Slade along with the assistance of various members from New York and Albany, including New York-based Government Affairs Specialist Nicole L. Weingartner.

Sid Davidoff Celebrates Opening of Second Ave. Subway
DHC Founding Partner Sid Davidoff joined Governor Andrew Cuomo, MTA CEO Thomas F. Prendergast, NYC and NYS officials, among others at the official public opening of the long-awaited Second Avenue Subway. After nearly a century, the project is finally complete. To the right, Sid can be found behind Mayor de Blasio and former Mayor Dinkins. Check out more photos from the inaugural event here.
DHC Annual Holiday Party 
DHC held its Holiday Party on the Queen of Hearts Party Cruise at Pier 36 on the East River, on December 15. The cruise sailed out to the Statue of Liberty and back and returned to continue the party at the dock. The firm's senior partners commended long-standing employees, who served over 10 years at the firm, with 18 employees receiving awards. Legal Secretary Teri Fitton has been with the firm for 33 years!

2016 Land Use and Sustainable Development Conference
DHC's Ron Mandel and Hilary Atzrott attended the Alfred B. DelBello Land Use and Sustainable Development Conference at the Pace University's Elisabeth Haub School of Law, on December 8. The conference brought together developers, urban planners, attorneys and real estate professionals from the tri-state area for a day of engaging panels and discussions on the economics and equity of sustainable development in the region.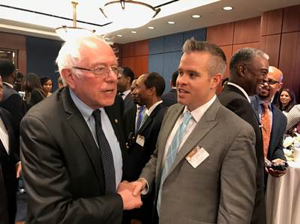 DHC Washington Attends Swearing-in Receptions
Earlier this month, Congress returned to Washington for the swearing-in of members. The DHC Washington team was active in both the House and Senate throughout the day, meeting with members and staff of both parties. The team attended Senator Chuck Schumer's reception as well as a reception for newly elected Senators and private celebrations in the Capitol. To the right is DHC's Jonathan McCollum with Senator Bernie Sanders, Chair of Outreach and a Ranking Member on the Budget Committee.
DHC Prepares for PEOTUS Trump's Inauguration
DHC's Nicole L. Weingartner pictured with Jo Ann Poly Calvo, Entertainment Director of the 58th Presidential Inauguration Committee after a tour and discussion about the upcoming Inaugural events. Stay tuned for more from DHC at President-Elect Trump's Inauguration.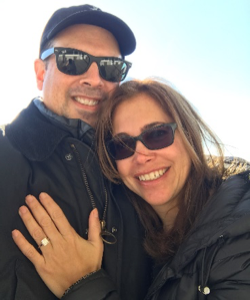 Congratulations to Steve Malito
Steve Malito got engaged to Alexandra Polites on New Year's Day on the North Fork of Long Island. Steve proposed overlooking the Peconic Bay on the North Fork of Long Island…on one knee. The couple met on a blind date that was set up by a mutual friend. Best wishes for a happy future!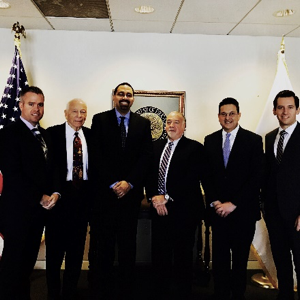 DHC Meet and Greet with CEI and Dr. John King, Jr.
DHC's Jonathan McCollum, Charles Capetanakis, and Jake Roach met with their client, the Center for Educational Innovation (CEI) and Secretary of Education, John King on January 9. During the course of the meeting, CEI's President Sy Fliegel and CEO Michael Kohlhagen, discussed the work CEI has been doing in New York and their outlook for 2017. The Secretary offered his advice on interacting with the Department of Education through the transition and wished CEI continued success in its efforts to improve public education in the city.
---
NEWS YOU CAN USE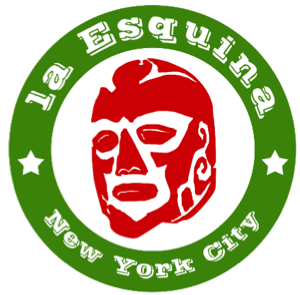 DHC congratulates La Esquina on new location
La Esquina, New York's classic Mexican restaurant, officially opened their new location at 200 West 55th Street, in Manhattan. DHC's Ron Mandel was responsible for assisting with their permitting issues, including the liquor license. Read more about their new location, as reported by The New York Times.

Guardion Health Sciences Becomes Public Reporting Company
DHC client, Guardion Health Sciences, Inc. based in San Diego, California, completed its registration with the Securities and Exchange Commission and is now a public reporting company. Read the complete announcement here.
---
MEET DHC
Malcolm S. Taub
Co-Chair of Divorce & Family Law Group
Where do you call home?
New York, NY
First Read in the morning?
The New York Times
Why Law?
It is a passion. A dedicated attorney can make a difference and leave a lasting fingerprint on this planet.
Favorite Escape?
Woodstock, NY
Who in law or politics do you admire?
Sid Davidoff, William Kunstler and Arthur Kinoy