DHC IN THE NEWS
DHC in the News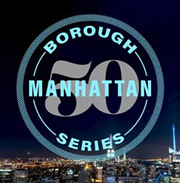 Sid Davidoff featured in City & State's "Manhattan Borough 50"
Congratulations to DHC Founding Partner Sid Davidoff for being named to City & State's "Manhattan Borough 50" list. The list highlighted people whose work has the biggest impact on the borough's economy, development, and culture; it included powerful city officials, heads of nonprofits, leaders of some of the world's best hospitals, political power players and others. Read more here.
Larry Hutcher Leads team in representing LGC USA Holdings
DHC client LGC USA Holdings was recently profiled in Global Arbitration Review regarding an award granted to them from Manhattan jeweler Julius Klein and his companies. The award – which the New York Post stated was "well north" of $100 million – was part of earlier arbitration where LGC was represented by DHC Co-Founder and Co-Managing Partner Larry Hutcher.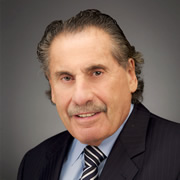 Founding Partner Sid Davidoff talks NYS Gubernatorial and NYC Mayoral futures
DHC's Sid Davidoff was featured in The Wall Street Journal discussing Mayor Bill de Blasio's next steps for re-election. Additionally, he offered his view in City & State on how the Buffalo Billion scandal might alter Governor Cuomo's future and how other elected officials have fared in the wake of similar scandals.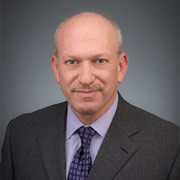 DHC's William P. Walzer defends Stewart L. Palmer
In September, DHC Partner William P. Walzer won a motion to dismiss the case against his client Stewart L. Palmer in NY County Supreme Court. The case – which was brought by the defendant's brother (a notable trusts and estates lawyer) and centered on a trust dispute – was found to be time-barred by the statute of limitations.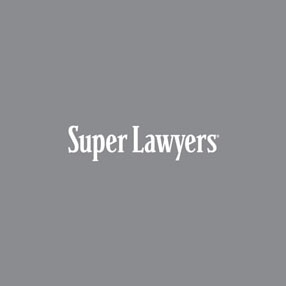 Congratulations to our Super Lawyers!
DHC is proud to announce that Larry Hutcher, Robert Lewis, Malcolm Taub, Derek Wolman and Howard Weiss were all named New York Metro Super Lawyers for 2016. The firm would also like to congratulate Eve Helitzer, Ron Mandel, Stephanie Salvatore and Steven Sedereas for being named New York Metro Rising Stars for 2016.
15 Tips for Married People by Divorce Attorney Robert Lewis
Robert Lewis, Partner in the Matrimonial and Family Law Department at DHC, was featured in Reader's Digest discussing marriage and divorce. Lewis believes that by providing the real reasons why couples end up in his office, you'll know the right steps you can take to make sure you don't. Read more here.
Malcolm Taub discusses the "Divorce of the Decade:" Brangelina
Following what may be dubbed as the "Divorce of the Decade," Malcolm S. Taub, Co-Chair of Davidoff Hutcher & Citron's Divorce & Family Law group, offers Brangelina some advice on their upcoming divorce:
"Get a great attorney. This is the case of closing the barn door after the horses have escaped and merely a matter which concerns division of assets and child support. The only issue in this case appears to be one of custody as she did not ask joint custody, but rather sole custody and she is asking that Brad Pitt be given visitation.  Depending upon his feeling that desire to control the lives of his children, this could be a source of litigation between the parties. Usually, joint custody is only granted if both parties consent. His choice would be to let her have custody or to seek sole custody for himself."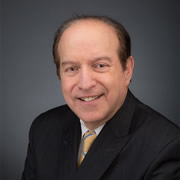 Charles Klein featured in New York Law Journal
Charles Klein, head of the fashion practice at DHC, was featured in the New York Law Journal with a whimsical look at the serious issues posed by license agreements. Check out his article here.
---
DHC AROUND THE TOWN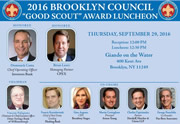 Charles Capetanakis co-chairs Brooklyn Council "Good Scout" Award Luncheon
DHC Partner Charles Capetanakis was Co-Chair at the Brooklyn Council "Good Scout" Award Luncheon, which raised over $100,000 for the Brooklyn Board of Scouting. The proceeds of the fundraiser helps send hundreds of kids to Boy Scout camp each summer. Learn more about how you can show your support here.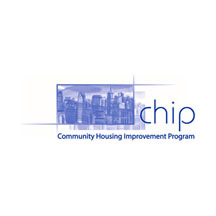 Sean Crowley joins Community Housing Improvement Program panel
DHC Partner Sean Crowley was part of a Community Housing Improvement Program ("CHIP") panel at a forum entitled "Know Your Building:  Tenant Relations and Property Management".  Mr. Crowley presented the firm's recent experience in "Responding to an Attack:  The Tenant Playbook and Response Strategies".  With the city in the midst of an affordable housing crisis, advocates are moving more aggressively in holding "bad" landlords responsible for the problem.    Political leaders have taken notice and chronic landlords run the risk of criminal penalties should they maintain their "business as usual" practices.  In the internet age, it doesn't take much to lose the public perception argument, and a proactive public affairs strategy, along with an active outreach and repair plan, can assist landlords in setting the records straight and keeping unwanted attention from landlords. Read more about CHIP here.
---
NEWS YOU CAN USE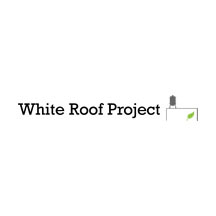 Learn about the White Roof Project
White Roof Project (WRP) is a 501(c)(3) organization that provides a sustainable solution to the increasing temperatures and cooling costs caused by black tar on roofs. WRP paints rooftops white to reflect the sunlight keeping temperatures cool inside the building's interior. Through donations and volunteers, WRP is able to focus on buildings with low income residents. Learn more about the organization here.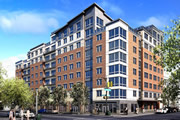 Affordable Housing Lottery Rules are changing
City officials recently announced the major changes to the city's lottery rules for affordable housing. Some of the improvements include "making sure an applicant's credit score or history in housing court can't be the sole reason for denying housing." These changes will allow every New Yorker the opportunity to access an affordable home. Read more about the lottery changes here.
---
MEET DHC
As a new feature in our newsletter, we take a more personal look at our DHC professionals. We start the series by interviewing our Co-Managing Partner, Jeff Citron.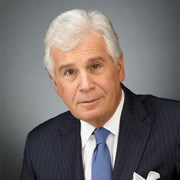 Where do you call home?  Westchester County, New York. My wife and I moved to Mt. Kisco approximately 19 years ago. We love the wooded areas, great restaurants, and surrounded horse country.
First Read in the morning? The New York Times and New York Post.
Why Law? I enjoy interacting with clients and helping them to resolve current problems and plan for the future of their businesses.
 Favorite Escape? Playing golf with my oldest and closest friends at Fenway Golf Club on the weekends.
 Who in law or politics do you admire? Ronald Reagan, a pure leader with courage, vision and principles.