On November 29th, the Brooklyn Chamber of Commerce hosted their 2nd annual "Brooklyn Night in Washington, D.C.," co-hosted by U.S. Senator Kirsten Gillibrand and U.S. Senator Chuck Schumer.
The President of the Chamber and about eighty of its members visited the Capitol to participate in meetings and discussions with leadership in both the House and Senate. Additionally, we arranged for private meetings and events with Senators Schumer & Gillibrand and the entire Brooklyn Congressional Delegation.

The highlight of the occasion was the "Brooklyn Night" reception that evening. The event was held in the beautiful and historic Kennedy Caucus Room of the Russell Senate Building, where Senators Gillibrand and Schumer gave the opening remarks. The event featured Brooklyn-Made products, Brooklyn manufacturers, and a spread of Brooklyn's best including Nathan's hot dogs, Mama O's artisanal kimchi, Junior's cheesecake, and craft beer from the Brooklyn Brewery. There were approximately 750 attendees comprised of Members of Congress, Congressional staff and Administration officials.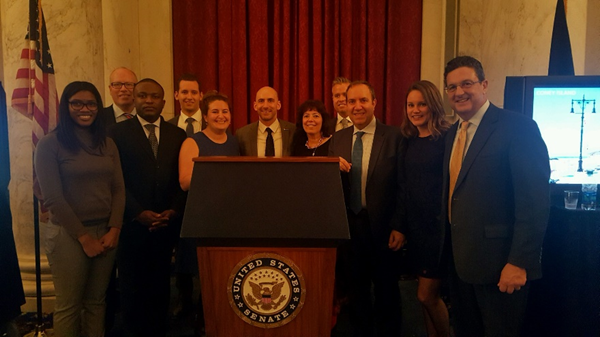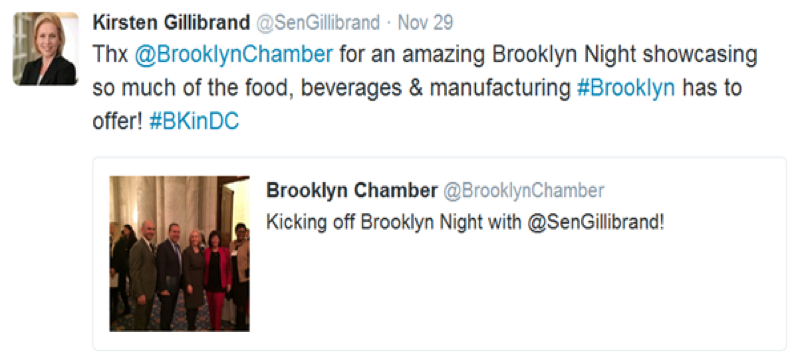 In addition to "Brooklyn Night," DHC also arranged luncheons for the delegation on Tuesday and Wednesday. The keynote speakers included Chris Matthews from MSNBC's Hardball and U.S. Senator Mazie Hirono (D-HI), who serves on the Committee on Small Business and Entrepreneurship, Committee on Armed Services, Select Committee on Intelligence, Committee on Veteran's Affairs, and the Committee on Energy and Natural Resources.
DHC in conjunction with Chamber staff organized a private briefing at the White House for the 80 Members of the Brooklyn Chamber of Commerce and Members of the President's White House Business Council.
Participants from the White House included:
Zaid Hassan, Assistant Director of the White House Business Council
Justin Vail, Deputy Director of Private Sector Engagement
Bess Evans, Senior Associate Director of Public Engagement & Senior Policy Advisor, Office of Public Engagement and Domestic Policy Council
Rob Diamond, Special Assistant to the President for Public Engagement and Director of Private Sector Engagement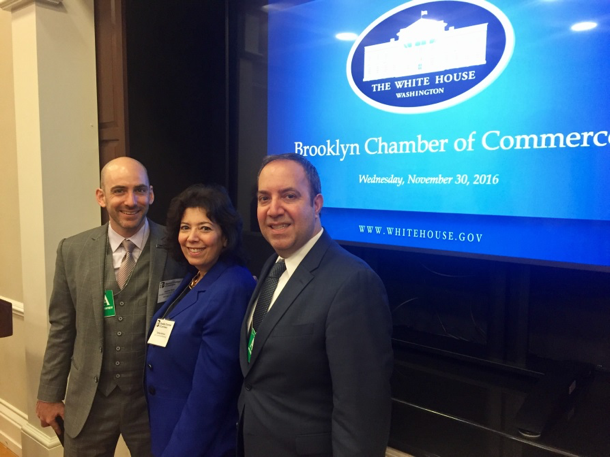 The Chamber's visit to D.C. concluded with a luncheon where keynote speaker Chris Matthews from MSNBC's Hardball spoke about the Presidential election and offered his thoughts on the next 4 years.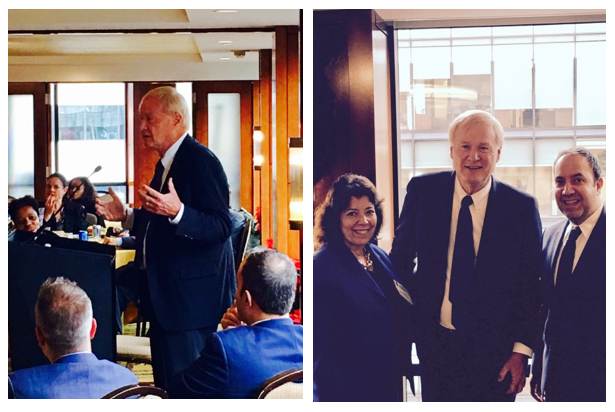 The success and popularity of the event was picked up by The Washington Post. Davidoff Hutcher & Citron was also noted in POLITICO for meeting with Members of the New York delegation to advocate for the Brooklyn Chamber of Commerce, the Borough of Brooklyn and Brooklyn-Made products. It was also reported by Roll Call.